With precast concrete, there are multiple options when it comes to wall systems.
The Evergreen Wall System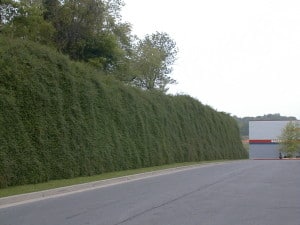 The Evergreen wall system is composed of crib-shaped precast concrete elements that are stacked on top of each other, filled with earth and planted. By utilizing the strength of precast concrete, the advantage of standardized elements and the beauty of nature, the Evergreen System provides a truly amazing finished wall. Each unit of the Evergreen System allows the installer to achieve 64 S.F. of wall space, speeding up the construction time of smaller systems. In addition, the Evergreen System is a fully engineered, quality assured, field proven product which offers unmatched stability.
Johnson City, TN Walmart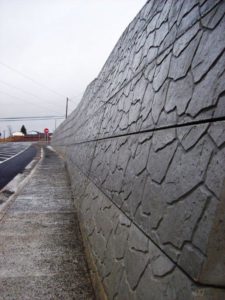 The Evergreen wall system is now available in a closed face application as well should your project require it.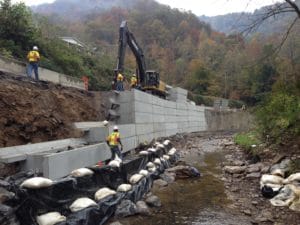 ---
Typical applications include:
Gravity Type Retaining Wall
Designed to withstand traffic loads and earth pressures.
Wall heights from 3 to 70 feet
Rock Revetment
Eliminates the hazard of fractured rock falling onto roadways.
May also be used to beautify existing concrete walls and buildings.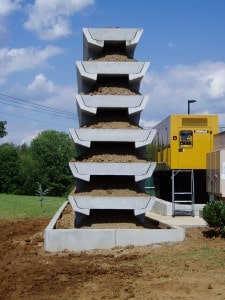 ---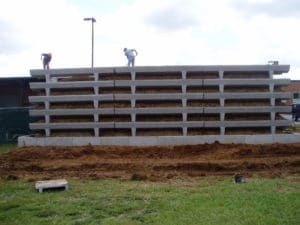 Free Standing Noise Barrier
Unlike some noise barrier systems which simply reflect noise, Evergreen Noise Barrier Walls fully absorb noise from highways, railroads, and industries.
The Evergreen System meets or exceeds the following:
AASHTO Specifications
ACI Codes
The T-WALL System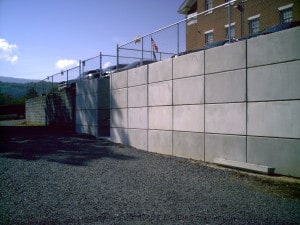 The T-WALL System provides cost-effective solutions to many earth retention problems. The key to the system is simplicity in design, manufacturing, and installation. The design is based on a semi-rigid structure with a "T" shaped precast unit providing both finished wall face and resistance to horizontal movement of the structure. Quality of construction is assured through the use of Precast Concrete and the ease of installation.
Typical applications include…
Highways, railroads, and parking lots
Public works and industrial site improvement
Loading docks, truck dumps, and storage bins
Slope stabilization
Waterway/channel improvements and culvert wing walls
The T-WALL system meets or exceeds the following:
AASHTO Specifications
ACI Codes
Commercial Walls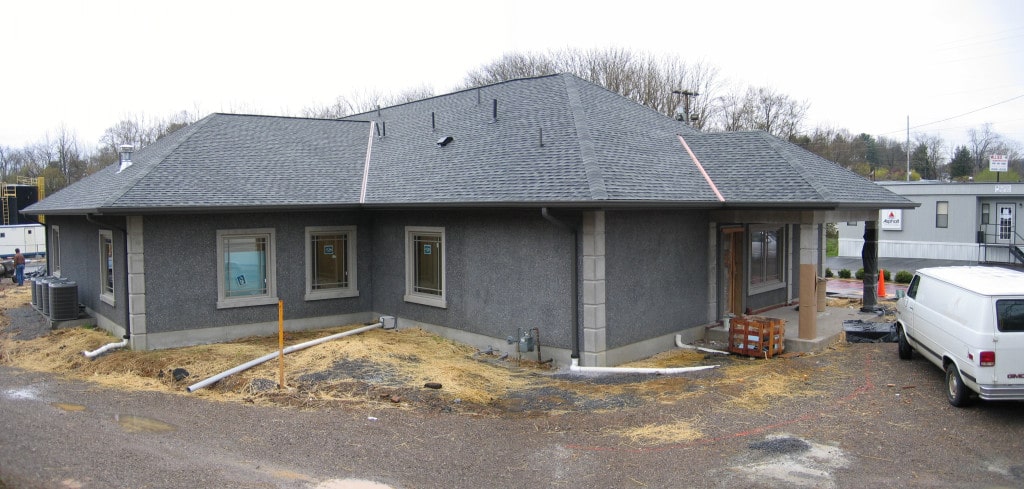 Precast concrete is no stranger to the world of building construction. From highways to homes the uses of precast concrete continue to grow with the demand for quality assurance and dependability found permanently in NPCA certified plants. Permatile Concrete Products Company, a NPCA certified plant, now brings this excellence in quality and service to the commercial and industrial building industry with Permatile's Commercial Building Systems.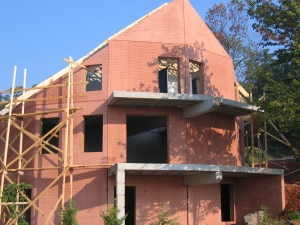 Permatile Concrete Products Company incorporates the most significant advances in pre-engineered building technology with the advantage of a monolithic panel design where the entire panel is cast as a single unit. Permatile Concrete Products Company's commercial building systems were developed with the same proven technology used to make precast concrete bridges, box culverts and other critical highway components. A stronger and faster alternative at a competitive price; this combined with unmatched quality and customer service make Permatile's commercial building systems your first choice.
The proof is in the performance – Take a few moments to understand Permatile's commercial building technology and you'll know why more architects and contractors are making the switch to precast building systems.
Thermal Krete®
The Living Basement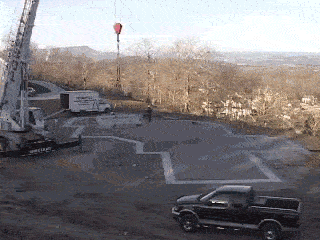 Custom designed Thermal-Krete basement systems are strong and dry, and can expand your living space at a cost very competitive with the coast of less-efficient poured or block walls. Superior strength, Commercial-grade metal nailers, engineered drainage and quick and simple installation add to the high quality of Thermal-Krete installations. Installed by Permatile's officially licensed and fully trained technicians to ensure a perfect job and the highest quality, most basements can be finished in one to two days!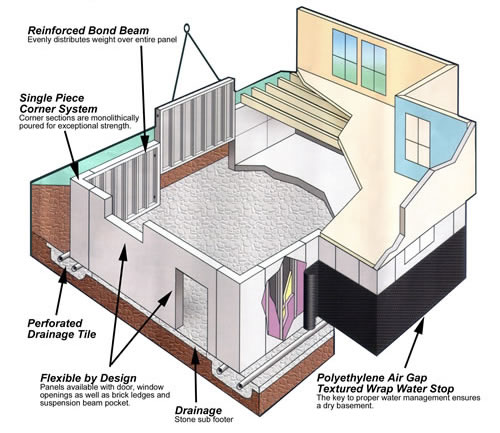 Commercial-grade metal nailers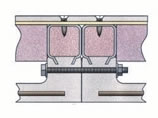 A galvanized metal nailer and a strip of 2″ rigid insulation are permanently cast into each concrete stud, preventing separation. Metal nailers will not split or weather like wood slats. and  standard sheet metal  screws used for fastening prevent nail-popping.
Engineered drainage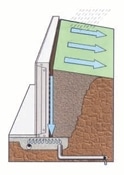 The high-density 5,000 psi concrete precludes any moisture from permeating through the wall. Plus, the Thermal-Krete7 basement is completely blanketed with a polyethylene air gap textured wrap to take water away from the wall to the stone and drain tile.
Superior strength


Thermal-Krete7 panels from Permatile begin with a rich fiber-mesh concrete mix poured in a controlled environment, reinforced and steam-cured for maximum strength. The result is a finished wall unit many times stronger than poured foundations and standard block basement systems.